Sports Team Bus Rental
It is very obvious that being in one bus with all of your teammates is very fun but that does not just end there it is more than just the fun, so what are the other advantages of being in a bus with your team?
It will cost less if you will be on the same bus at the same time rather than going one by one. You will be spending lots of money if you decide to travel on your own or if you think using a school bus rental will be ok well there might be some additional fees such as gasoline or parking fees unlike renting a team bus all of your fees will be fix and you will not anymore worry about additional fees along the way. 
It enhances camaraderie and a good chance to have team building. It is unexplainable but there is something very special traveling with twenty to thirty of your teammates along with your friends and coaches rather than traveling alone or in small groups. The environment that our bus rental offers boost team spirit and bring all of you individually together. It is where serious conversations and jokes occur which helps the team because it will make you know more of your teammates.
It will give you the comfort and convenience that you are searching for when you are traveling. Most of our buses that are for rent offers a luxurious environment compared to public and other types of transportation. The bus will have air-conditioning, wi-fi, luggage racks that have enough space for your belongings, reading lights and comfortable seats. You can also access the AUX if you want to play your own music that can help your team relax their minds and think of the strategies to do in the future games or can hype up all of your teammates. Also, the chairs are adjustable where you can lay down if you are very tired from your games.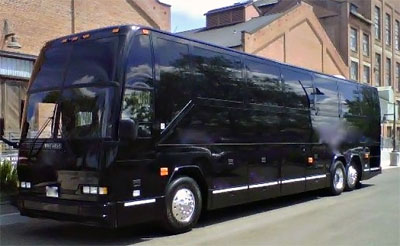 It is safe and it is legal, this may be the most understandable reason why you should rent a bus for your team to go to sports even. Th staff at our Spokane charter bus company all know that athletes can get pretty wild when traveling so it is much safer if they travel in one bus rather than traveling in small groups where the in-charge personal to watch over them can't do their job because they are not in the same group. It is also a guarantee that they are safe even if the party and get drunk before going home because they do not need to drive their selves to go home drunk.
Renting a sports team bus is highly advisable if you as a manager wants your team to have an ease of mind before going to their games. Transportation is very crucial for your teams' performance in the event if they travel with discomfort it can affect their mentality towards the game ahead because their minds are exhausted during the trip and it may cause them the game.